Various Artists - Hackers Original Motion Picture Soundtrack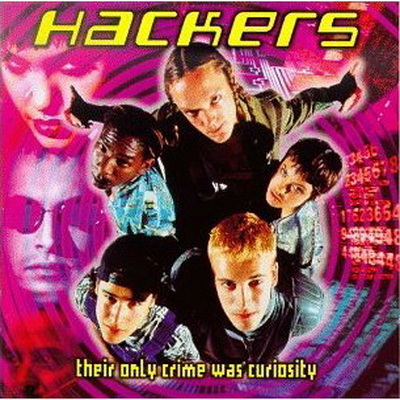 Download
1 Kruder & Dorfmeister - Original Bedroom Rockers
2 Underworld - Cowgirl
3 The Prodigy - Voodoo People
4 Leftfield - Open Up
5 Carl Cox - Phoebus Apollo
6 Josh Abrahams - The Joker
7 Orbital - Halcyon & On & On
8 Plastico - Communicate (Headquake Hazy Cloud Mix)
9 The Prodigy - One Love
10 Stereo MC's -Connected
11 Ramshackle - Eyes, Lips, Body (Mekon Vocal Mix)
12 Urban Dance Squad - Good Grief
13 Machines Of Loving Grace - Richest Junkie Still Alive (Sank Remix)
14 Squeeze - Heaven Knows
Ridiculously amazing soundtrack to one of the most significant movies of the 1990s.
THE FUTURE LOOKED so much better in 1995: an unending cyber-punk world roamed by in-line skates filled with anamorphic sequences and anti-corporate electronica. Anything and everything is meant to be corrupted with a few keystrokes and if that isn't enough, your girlfriend is Angelina Jolie with a pixie haircut and a New Jersey Devils jersey. FUCK YES. Here's your chance to acquaint yourself with this masterpiece if you haven't already:
Or if you have Netflix, it's on their instant queue list.